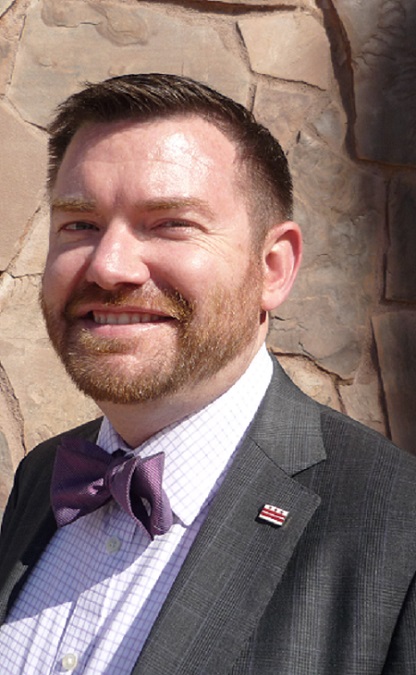 The connection that we formed changed me a lot in terms of how I view students from different backgrounds.
John-Paul Hayworth
Executive Director, D.C. State Board of Education
Washington, D.C.
When I was working as an advocate in the mayor's office, I saw a friend's Facebook post about a mentorship program called Capital Partners for Education and I reached out to the program. I was drawn to it because it was designed for one mentor to be paired with a student throughout their four-year high school experience, not for academic mentoring but for social mentoring—someone who could be a consistent presence in the student's life and help shape and guide them toward their best possible decisions.
I was paired with an incoming freshman named Erick, one of the loudest people I've ever met in the best possible way. He's vibrant whenever you're around him, and what I learned over the course of the program was that a lot of that vibrancy was hiding—he was presenting an image of himself he thought others wanted to see. Over the course of our time together, we were able to break through some of that and have some deep conversations, even about things that I had no experience with.
I come from a position of extreme privilege—a white man raised in Kansas who's experienced privilege throughout school and into his career. Erick's parents are divorced, first-generation immigrants; English is not his first language; and he has multiple siblings. He had a scholarship to one of the private schools in D.C., which was predominantly white, and he was struggling with that. To build trust, when Erick and I first started interacting, I made a conscious choice to be honest in all of our conversations, regardless of what it felt like for me. I talked about my experiences as an openly gay man. I later found out that Erick really latched onto that as a way to trust me because I shared a vulnerable piece about myself and, therefore, he could do the same. He wasn't immediately sure what to do with that information, but it helped us build a relationship. We kept in touch after he finished high school and started college.
Ultimately, the connection that we formed changed me a lot in terms of how I view students that come from different places. When I first started this work in education I came from a sense of "all students can succeed." But that's not necessarily true if you don't have the same access to opportunities as others do. When we're working with children, we have to make sure that the experiences they have are meeting them where they are rather than where we assume they are. I bring that mindset to my work now by asking myself whether or not something is helping students, period. If we can't answer this question fairly easily, we're on the wrong track.
John-Paul Hayworth is the Executive Director of the DC State Board of Education. He joined the State Board in 2015 after serving in two mayoral administrations and on Capitol Hill, including as an advisor on federal, congressional, and local affairs specializing in education, economic development, and budget issues.