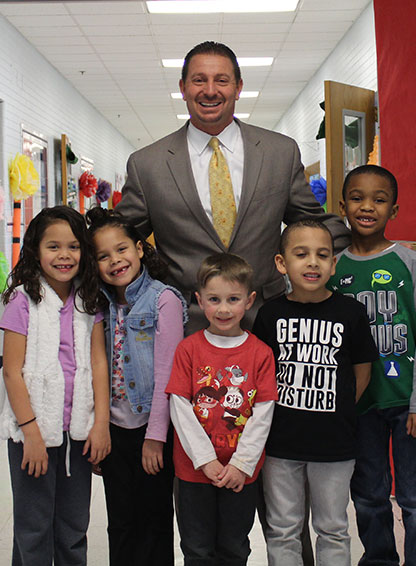 Photo Credit:
Dee Riddle
12th grade
Maloney High School
My mentor would change my life's mission forever.
Mark D. Benigni
Superintendent, Meriden Public Schools
Meriden, CT
I began my educational career as a high school special education tutor. This is where I met my mentor, the woman who would guide my professional pathway and change my life's mission forever.
Donna Gaffney was the Special Education Director, a master teacher, with the patience of a saint and the rare ability to get high school students to learn how to read. She was the one to hire me, first as a tutor, then as a teacher. She was the one to encourage me to become a certified teacher, complete a doctoral program, go into school administration and even successfully run for Mayor of the City of Meriden. Donna told me that I had the natural ability to connect with people, especially children who felt hopeless and marginalized by our education system. Donna helped me fight for the underdog and influence others to make sure that our system supports, challenges, and connects with all students.
My relationship with her made all the difference for me, my own children, and all the children I have connected with over the last 25 years. I know how fortunate I was to have a terrific mentor; it is now my responsibility to make connections with others and influence future leaders.
Mark D. Benigni, Ed.D., is superintendent of Meriden Public Schools, and a former four-term mayor of Meriden. He was named a "Leader to Learn From" by Education Week.