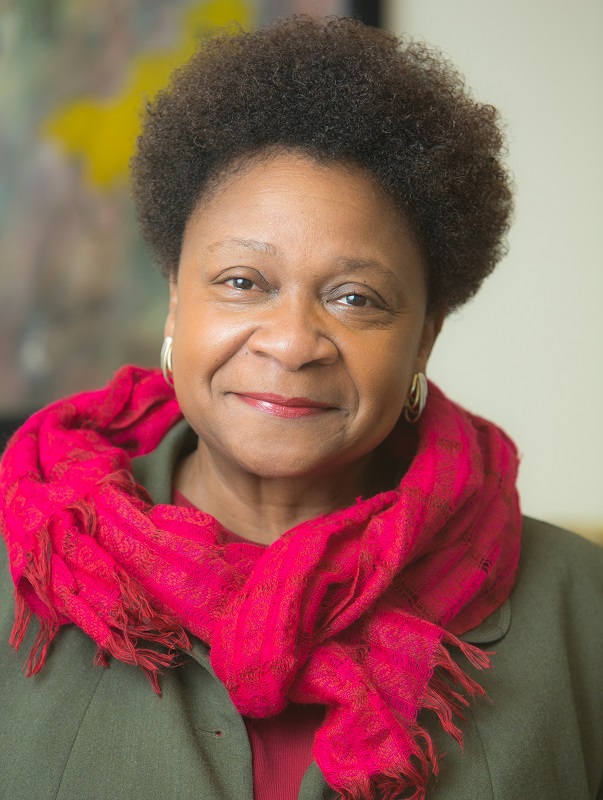 I've had scores of people who believed in me.
Mary Coleman
Senior Vice President and Chief Operating Officer, EMPath
Boston, MA
I've had scores of people who believed in me, starting with my parents who were not only dual earners, homeowners, literate, and partially devout; but were also ambitious on behalf of their children. I observed my family and figured out what to model and what to aspire to— sometimes with success, sometimes not. That support continued within my community in Mississippi when I was a little girl to my professors later in life, and I absorbed this encouragement for myself and others similarly situated. Many people in positions of power saw my talent, admired it, and challenged me to read, think, decide, and persevere.  As their own power increased, they used their leverage to deepen my pathways, and hundreds of others' pathways, toward a sustainable middle class and beyond.
Indeed, throughout my life, it's been very clear to me that the relationships that become very consequential are those with people in authority who are highly networked and connect you to their friends with access to other resources. When these relationships are both professional and personal—when they're not just taking an interest in your career but also in your life—those are the real treasures that have been the wind beneath my wings.
When I was an undergraduate at Jackson State University, I had many professors who helped open doors for me. Leslie Mclemore, who, at the time, was Chairman of the Political Science Department, was the first black male teacher (aside from my chemistry teacher in high school) that I'd ever had. He was a youngster himself, in his 30s, and was very ambitious with a lot of energy. He also loved to mentor students, and I was one of them. He was there for all of his mentees, both as a professional and as someone who actually cared about the quality of their life long term.
Then there was George Mitchell who taught statistics and also mentored me. He wrote a letter of recommendation for me to go into graduate school at the University of Wisconsin-Madison, and I believe it was the strength of George's letter that got me into the University, which was the number two in the country for political science at the time.
I think all of these professors believed that if the generation after them succeeded, then their own legacy would be much more pristine, and their own lives would be meaningful in terms of services rendered to others without expecting anything in return. As mentors, they were very egalitarian, unselfish, and used their networks to provide opportunities. For example, I graduated from my undergraduate studies in three years, and after my third year, I wanted an internship. Leslie wrote one of his buddies at the Institute for Policy Studies in D.C. and the Institute hired me. Professors then and now really care deeply about their role in fostering the next generation of scholars with talent. I was lucky to have been a part of that ethos that touched my life.
Dr. Mary Coleman is Senior Vice President and CEO of EMPath, a Boston-based nonprofit that disrupts poverty through direct services, advocacy, research, and a global learning network. Prior to joining the organization in 2015, she served as Dean of the College of Liberal Arts at Lesley University, where she focused on high impact advising programs and the Lesley University Initiative on Child Homelessness, which she founded. In 2005-06, she won a prestigious Woodrow Wilson International Scholar's award for her work on rural poverty.