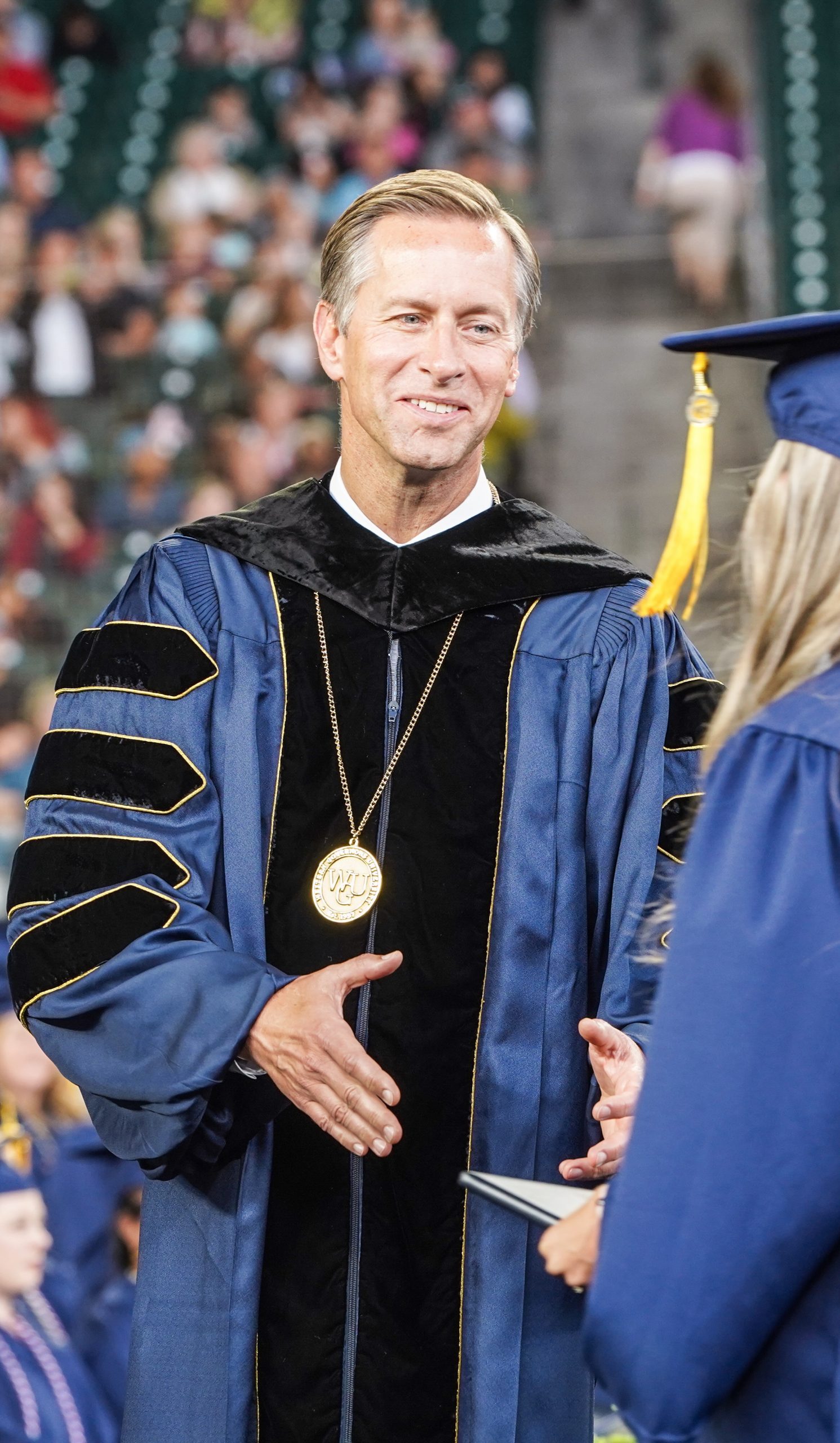 Jason wasn't just an excellent recruiter; he also became a great advisor.
Scott Pulsipher
President, Western Governors University (WGU)
Salt Lake City, UT
At WGU, our mission is to create pathways to opportunity, whether that be your first opportunity, your next opportunity, or the one after that.
In my own life, relationships have impacted the opportunities available to me. In my career, I had two prior bosses—Bob Irwin, CEO at the time of Sterling Commerce, and Tom Taylor, SVP at Amazon Alexa—that were the best kind of bosses. They were true mentors, in that they placed your interest before the business' interest. I found relationships with them to be not only useful, as they were objective sounding boards, but also refreshing in that they helped me interpret everything in relation to my own best interest: how is an opportunity really going to help me flourish, help me become who I want to be, and also, who they believe that I can be.
They not only helped me get through the doors of opportunity; they helped me envision where the pathways could lead. For example, when I was choosing to leave Sterling Commerce for Amazon, Bob didn't sit there and say, "You can't leave!" Instead, he started talking about the opportunity in the context of whether it would help me to learn and develop, whether it would help me become the type of leader I wanted to be, and whether it would help me contribute at the capacity that I could be capable of. He cared more about me than I realized.
Coming to WGU was far from a predictable "next step." It was my relationship with Jason Baumgarten, executive recruiter at the time and now Partner and Board Chair at Spencer Stuart, that opened up the door for me to even contemplate a role in higher education. Jason and I got to know each other when I was still at Amazon. When WGU was looking for a successor to Bob Mendenhall, for what felt like a good two months, it was just Jason telling me, "Listen, all the things that you're passionate about—innovation, impact on others, leadership—these are all the reasons I want you to talk to Bob. Just once."
Jason wasn't just an excellent executive recruiter; he also became a great advisor. He had a sense of my potential that was larger than my own. So much about education was foreign to me, but somehow Jason saw it as an opportunity that I myself never would have imagined. After I took the role at WGU, his questions were always, "How are you growing your skill sets; how are you developing?"
You never know which connection will provide doors to opportunity, so you have to be deliberate in contributing some time and effort to each and see.
Scott Pulsipher is President of Western Governors University (WGU). Prior to joining WGU, he was a leader serving several technology-based, customer-focused businesses, including Amazon, Sterling Commerce (now part of IBM), and two successful startups. Pulsipher serves on multiple higher education and technology boards, including Education Co-Chair for the Committee for Economic Development, advisory board member at the President