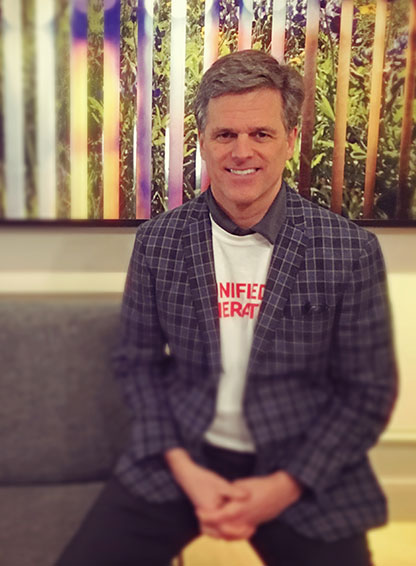 Education isn't primarily about information, but about inspiration. It's about relationships.
Tim Shriver
Chairman of the Board, Special Olympics
Bethesda, MD
My 8th-grade teacher in the early '70s taught American History in a different way than how it was traditionally taught. He taught it from the viewpoint of Native Americans, African Americans, and to some extent, women. I knew that there were injustices, but I'd never actually felt it deep in my soul. That teacher gave me a sense of empathy and a desire to make a difference. At the end of that year, I volunteered to work on an Indian reservation for a summer. It helped me start to look at the world in a different way—through other people's eyes.
I had this same passion to connect with others when I graduated from college and became a teacher. I was 21 years old, super naive, not at all street smart, and working in an urban environment. I couldn't actually connect like I thought I would and I was failing. My mentor at the time, Bob Brown, held onto me, even as I was making so many mistakes. He just said, "Don't worry, tomorrow's another day, and I will show you how to do it a little better."
At a time when I could have simply bailed and told myself I wasn't good enough, Bob kept telling me that I'd eventually make a difference. He really taught me that education is not primarily about information, but about inspiration. It's about relationships. I've spent my life striving to put the inspiration in education.
Tim Shriver is Chairman of the Board for Special Olympics International. He spent 15 years in public education—some in special education—as a teacher, and is the author of Fully Alive: Discovering What Matters Most.